7 Jamaican Women Changing the World

These dynamic Jamaican women are making huge contributions to politics, arts and sports, and we salute them during this International Women's Month.

Rita Marley has accomplished so many things in her own right. She's known as the "Queen of Reggae," and it's no wonder: Her song "One Draw" sold over two million copies, and it made history as the first reggae single to top the Billboard Dance Charts. Her 1992 album We Must Carry On was nominated for a Grammy.
She has honored her late husband's memory in a myriad of ways. She transformed his house at 56 Hope Road in Kingston, Jamaica, into the Bob Marley Museum. With her purchase of the former Federal Records at Marcus Garvey Drive and relocation of Tuff Gong International to this new address, the organization is now the Caribbean's leading record manufacturing and distribution company. She also founded theBob Marley Foundation and the Rita Marley Foundation, and is the head of the Ethiopian Orthodox Church Building Fund, which established the Berhame Selassie Home for the Aged. She has adopted 35 children in Ethiopia, and works to improve their lives. In 2004 she was awarded Personality of the Year in Ghana in recognition of her philanthropic work, and she's since received an honorary Ghanaian citizenship from the government of Ghana. The Jamaican government also awarded her the Order of Distinction, conferred "upon citizens of Jamaica who have rendered outstanding and important services to Jamaica, or to distinguished citizens of a country other than Jamaica."

Bob and Rita Marley's first-born child often says she's proud to be a member of this family. Her actions show her commitment, not only to the Marley legacy, but to the Marley values of justice and peace. In September, Cedella published her latest children's book, Get Up, Stand Up, which incorporates the lyrics of Bob Marley's iconic anthem into a brilliantly colorful story. She is amplifying a key value her parents shared with her, and one she passed on to her own three sons—that proudly standing up for yourself and others is the best way to curb bullying. A portion of the proceeds goes to the antibulling organization No Bully. She also wrote the cookbook Cooking with Herb: 75 Recipes for the Marley Natural Lifestyle, which offers delicious ways to cook with cannabis and start to feel the herb's many benefits.
Cedella has also been a constant champion of Jamaica's women's national soccer team, the "Reggae Girlz." To raise awareness about the team, Cedella released a catchy song in 2014 called "Strike Hard," which she sang along with her brothers Stephen and Damian. In tandem, she aided an Indigogo campaign, matching each dollar with $100 of her own money, eventually reaching their goal of $50,000. In advance of the 2019 World Cup, Cedella brought the girls to South Florida, where they held fundraisers, auctions, pep rallies and scrimmages to raise the remaining money needed to get to France.

Portia Simpson Miller, former Prime Minister of Jamaica
Jamaica's first female prime minister served from 2006-2007, and again from 2012-2016, and is generally acknowledged as one of the most popular Prime Ministers in the Caribbean. As she rose up the political ranks she oversaw reform of Jamica's overseas farmworker employment programs, and she was a public supporter of the country's athletic teams, establishing the Sports Development Foundation, which supported sports programs and funded new stadiums. During her second term as Prime Minister, the government began reforming its drug laws, decriminalizing the possession of small amounts of marijuana. Her personal anthem? Shaggy's "Strength of a Woman."

Shelly-Ann Fraser-Pryce, Olympic Gold Medalist
At 21 years old, Fraser-Pryce (known as the "Pocket Rocket") became the first Caribbean woman to win the gold medal for the 100-meter race at the Beijing 2008 Olympics. At the 2012 Olympics, she defended her title in the event and became the first non-American woman to win two consecutive 100-meter races at the Olympic Games. She created more history at the 2013 World Championships in Moscow, winning the 100-meter, 200-meter and 4 x 100-meter events, becoming the first woman to complete the triple in a single World Championship. She is ranked fourth in a list of the 100 fastest female sprinters in history. Fraser-Pryce continues to make Jamaica proud: In 2010 she was appointed the first national Goodwill Ambassador for UNICEF Jamaica.

Grace Jones, Supermodel, Actor and Singer
There is only one Grace Jones. Her iconic look and fierce attitude have been admired and copied, but she is truly in a class all her own. As a supermodel in Paris in the '70s she established her androgynous style, and when she moved to New York she became a muse of Andy Warhol's and a disco queen at Studio 54. In the '80s she started putitng out albums, including "Nightclubbing," which ranked on the US Billboard mainstream albums and R&B charts. She showed off her signature persona in movies like Conan the Destroyer and the Bond film, A View to Kill. Her autobiography, I'll Never Write My Memoirs, a New York Times bestseller, offers a detailed account of her career and childhood, growing up in Spanish Town, Jamaica. In it she printed her tour rider, in which she not only demands platters of sushi and sashimi and bottles of Louis Roederer Cristal Champagne, but a dozen oysters on ice and an oyster knife, because "Grace does her own shucking." All hail the queen.

Nicola Yoon is one of the world's preeminenent young adult authors. Two of her young adult romance novels — Everything, Everything and The Sun Is Also a Star — became New York Times bestsellers with Hollywood adaptations. The Sun Is Also a Star was also a National Book Award finalist, and was on the Los Angeles Times's list of the 10 Most Important Books of 2016. Readers and critics responded to its immigration angle: The main character, Natasha Kinsley, introduces herself by saying, "I'm a girl who believes in science and facts. Not fate. Not destiny. Or dreams that will never come true. I'm definitely not the kind of girl who meets a cute boy on a crowded New York City street and falls in love with him. Not when my family is twelve hours away from being deported to Jamaica. Falling in love with him won't be my story." Like Natasha, Yoon moved from Jamaica to America with her family when she was a kid because her father wanted to pursue his dream. And the book's messages of immigration and love have grown only more relevant in the past few years.

Alexandra Chong is the founder and CEO of Jacana, the first company to export medical cannabis internationally from Jamaica, her native country, where she established the company's flagship 4.4 million square foot farm. The outdoor farm is supplemented with manufacturing facilities and testing labs in the country, and the business development is run out of London, aiming to supply the European medical cannabis market. She started the company in 2017, just two years after cannabis had been legalized in her home country. Chong's goals are to win the market share battle with "big pharma," and to "create a global medical cannabis company providing not just Jamaican cannabis, but Jamaican cannabis produced in an outdoor, sun-grown environment." She was previously the founder and CEO of Lulu, a mobile dating app that lets women review and rate men anonymously.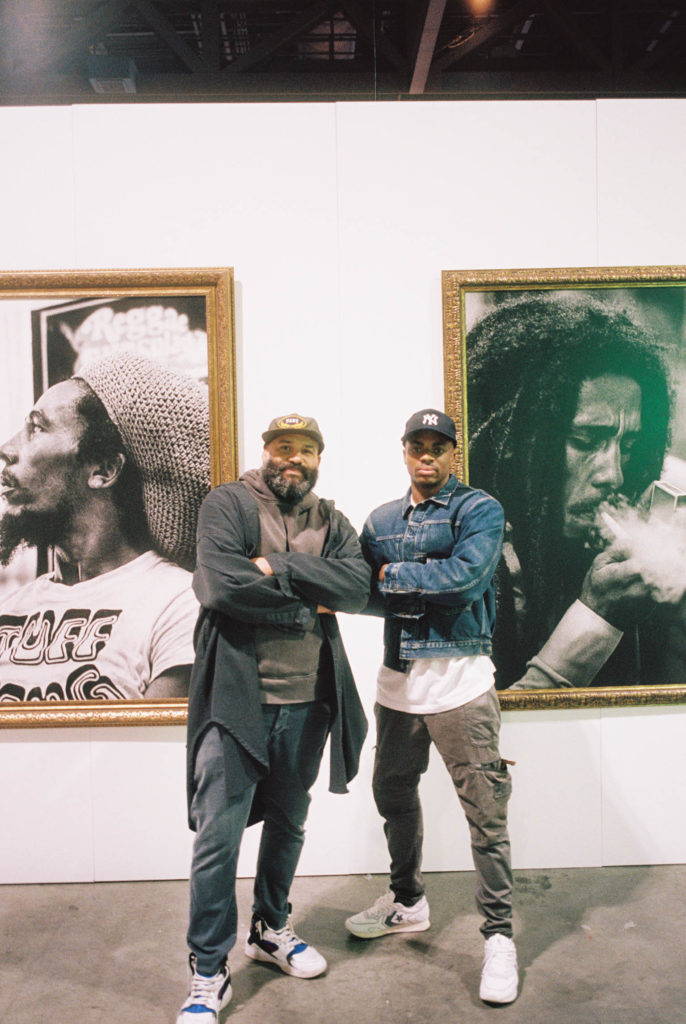 Union Los Angeles x Tuff Gong at ComplexCon

Union Los Angeles creates amazing experiences in their booths at ComplexCon, and has also dropped some of the best product on the floor. Union's limited-edition collaboration with Tuff Gong made its debut at the convention. The merchandise included vintage-inspired graphic T-shirts.

Recycled, sustainable collection with Organic Sound

The limited-edition collaboration with the brand Organic Sound was made exclusively from organic and recycled materials.

The first collection was named the "Kaya Capsule," celebrating the 40th anniversary of Bob Marley's iconic activism-fueled "Kaya Album." "Kaya" means "The Healing Seed," which served as the guiding light for the groundbreaking collaboration, using only high-quality recycled and sustainable fabrics. Only 100 pieces of each style were made.

The second collection, the "Soccer Capsule," was inspired by Bob Marley's passion for soccer and was released in early July 2018, as the World Cup in Russia was underway.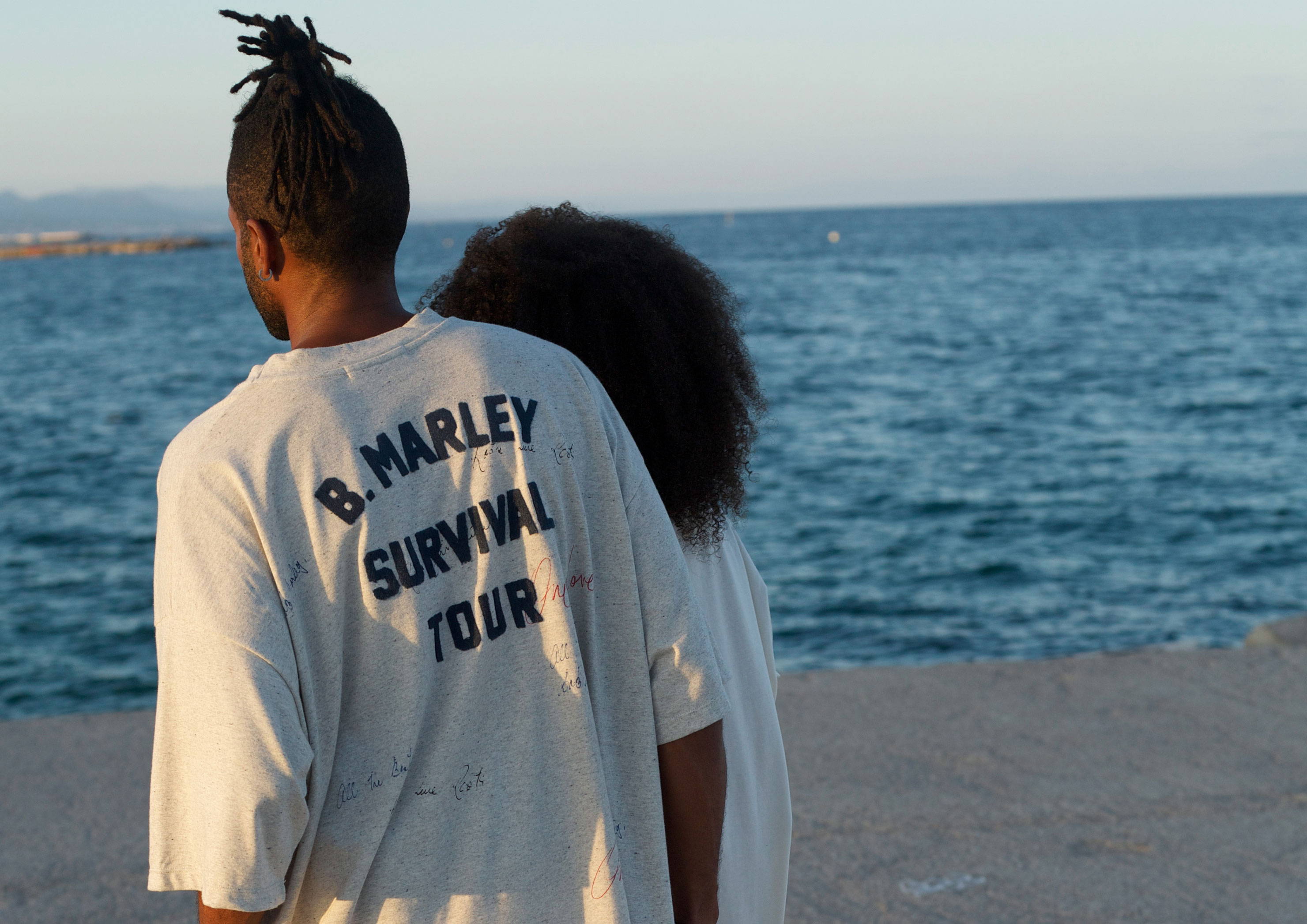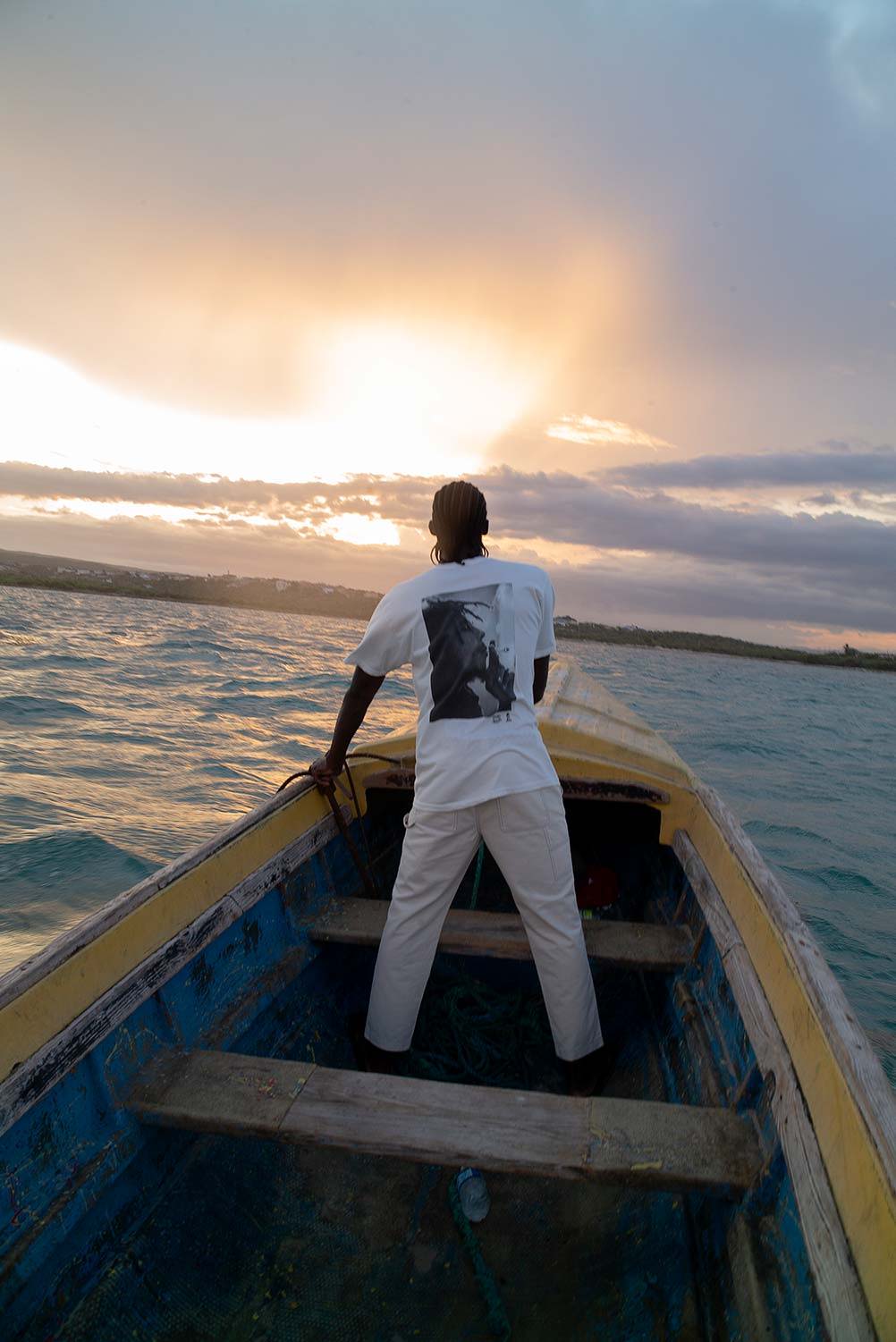 Tuff Gong releases capsule collection with streetwear brand NOAH NYC

NOAH released their capsule collection with Tuff Gong in September 2018, following the Stussy release.
Tuff Gong is a record label, studio and distribution company located in Kingston, Jamaica. Founded by Bob Marley in 1965, the name comes from Marley's own nickname, which he earned as a teenager growing up in Trenchtown for his tough attitude.

Bob Marley and Tuff Gong were at the center of the Jamaican music scene's distinct organic style. This 11- piece collection shows off that style.

NOAH WAS GIVEN PERMISSION TO ACCESS TUFF GONG LOGOS IN ORDER TO CREATE THIS CAPSULE COLLECTION. ENCOMPASSING TEES AND HOODIES, THE NOAH X TUFF GONG COLLECTION'S UNDERSTATED COLORS PLACED FULL WEIGHT ON THE COLLABORATIVE GRAPHICS, WHICH BLEND NOAH'S RECOGNIZABLE LOGO WITH AN ASSORTMENT OF TUFF GONG BRANDING. A RINGER T-SHIRT HIGHLIGHTS A RANGE OF COLORFUL TUFF GONG PRINTS, WHILE A WHITE HOODIE SPORTS THE RETRO TUFF GONG GRAPHIC SEEN ON CLASSIC MARLEY ALBUMS SUCH AS "KAYA." BLACK-AND-WHITE SHIRTS BOAST THE MOST STRAIGHTFORWARD DETAILING, ARRANGING "NOAH" DIRECTLY ABOVE THE STAR LOGO, SHOWCASING HANDS GRASPING ONE ANOTHER.
THE COLLECTION, RETAILING FROM $32 - $158, SOLD AT NOAH'S NYC STORE, NOAH CLUBHOUSE TOKYO AND DOVER STREET MARKET LONDON, AND ONLINE AT NOAHNY.COM.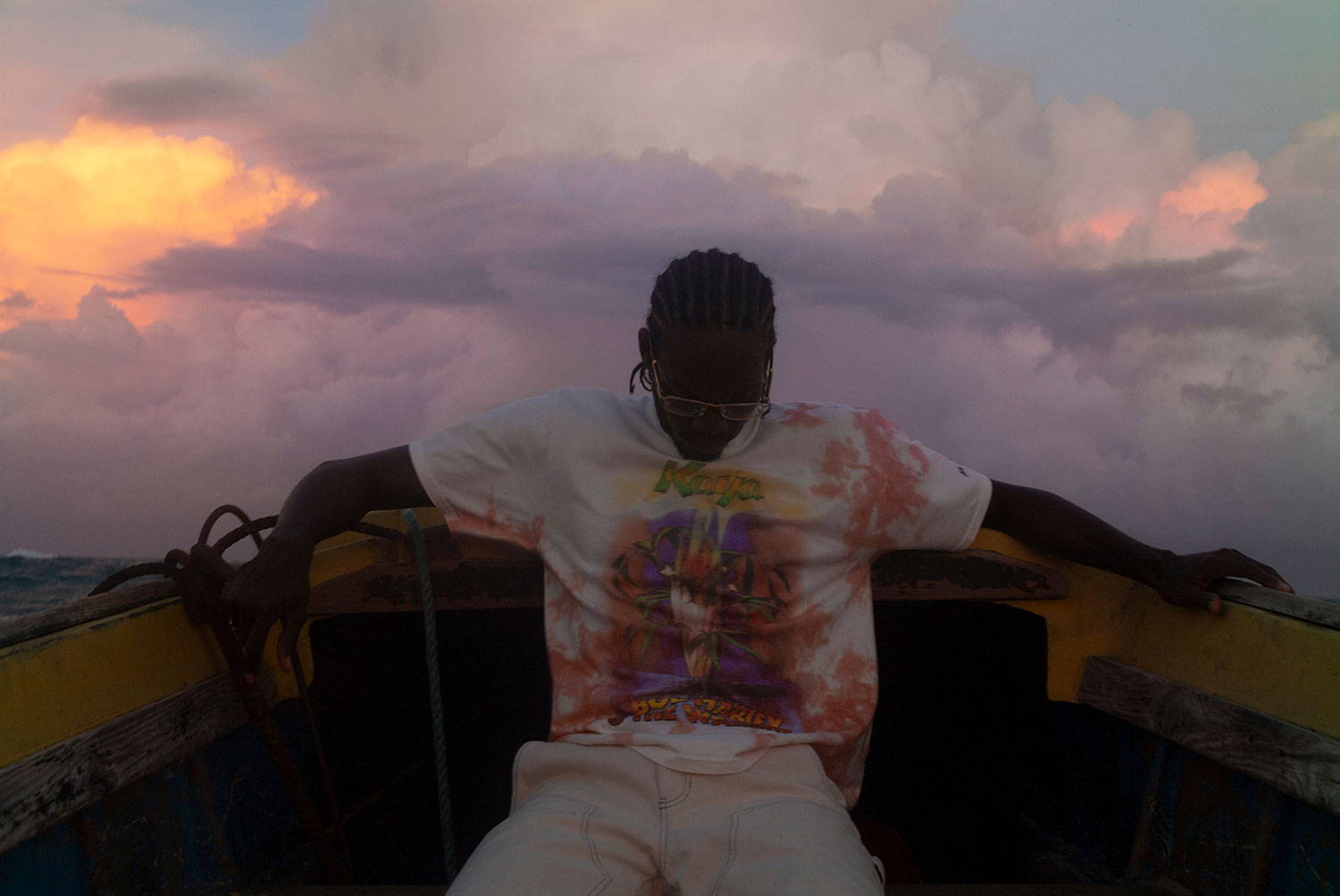 Graphic-heavy collaboration with Stussy

For its Summer '18 collection, Stussy worked with the Bob Marley family to honor the iconic singer-songwriter, who has provided ceaseless inspiration for the brand since day one.
Graphics included a collection of artwork from Marley's tour posters, and albums, including his 1978 record, "Kaya,," as well as references to Tuff Gong, the Kingston recording studio Marley founded in 1965. The collection included T-shirts and fleeces that evoked a mood as harmonious and peaceful as Marley's 1978 record. The collaboration uses a vibrant green, yellow and red color palette and includes tie-dyed T-shirts inspired by songs such as "Rat Race." .
The Stussy Bob Marley collection was sold at all global chapter stores, stussy.com and DSM London.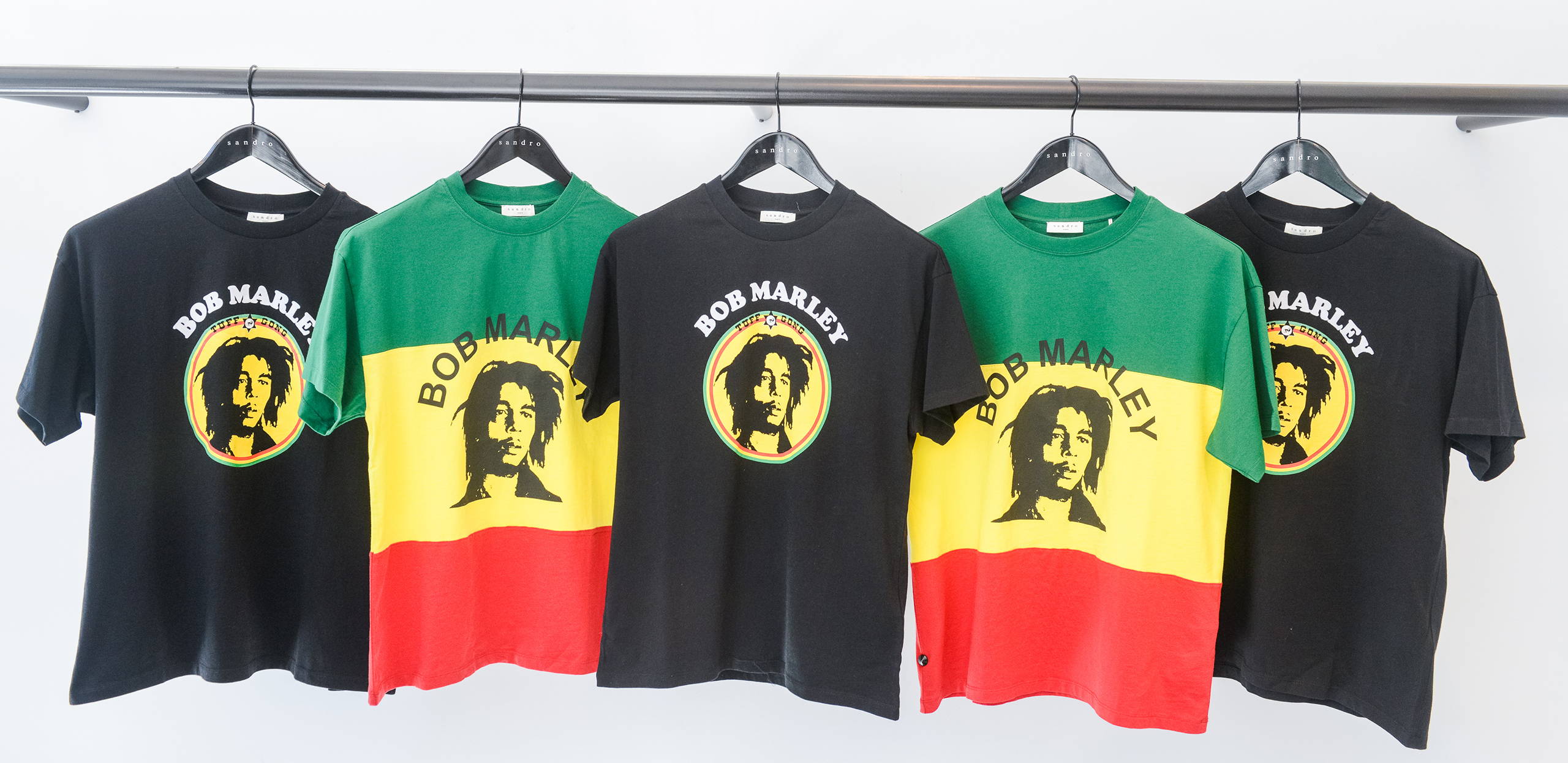 Sandro Paris pays homage to Bob Marley with high-end capsule collection

The Paris-based trendy-casual brand Sandro—which has a long history of mining the music world for its capsule collections'—licensed the name and likeness of reggae legend Bob Marley for a quartet of Spring and Summer 2018 men's pieces. The exclusive four-piece celebrated the international cultural icon with a red, gold and green T-shirt printed with Marley's name and face; a black t-shirt with Bob Marley encircled by the Tuff Gong seal; and a white linen T-shirt with graphics inspired by his iconic 1977 Exodus album; and a black hoodie with the Tuff Gong logo printed across the chest and back.
The capsule collection launched March 2018 with an in-store event in Sandro's Brooklyn location, which included a live performance by Zuri Marley and food from trendy Jamaican eatery Miss Lily's. It was available online as well as in the brand's bricks-and-mortar boutiques and at the UK retailer Selfridges.

KAPITAL Collaborates with Cedella Marley on Talkin' Blues Collection

Los Angeles, CA- February 08, 2019- Iconic Japanese denim brand Kapital collaborates with Cedella Marley, daughter of Bob and Rita Marley on a new collection, Talkin' Blues, inspired by Bob Marley's iconic denim style, that will be exclusively available at H. Lorenzo in the US. The collection incorporates classic Marley iconography and motifs with Kapital's tattoo-inspired embroidery and patchwork on selvedge denim workwear.
Following their first meeting in Spring 2018, KAPITAL's designer KIRO Hirata and ZION ROOTSWEAR's designer Cedella Marley found common ground in their storied familial background in denim, and their desire to innovate the industry for the next generation. While Cedella built her own reputation as a musician and a designer with a passion for denim, she inherited her father's legacy and continues to grow her father's philosophy and family roots. Similarly, KIRO Hirata, joined his father's Japanese denim company CAPITAL in 2002 where he serves as a designer of his own brand, KAPITAL KOUNTRY, preserving the roots of the denim company while building his own path and reputation for innovative remake-denim. After several meetings, the duo became so inspired by the power of the other's culture and legacy, they wanted to express this inspiration through a collaborative denim collection.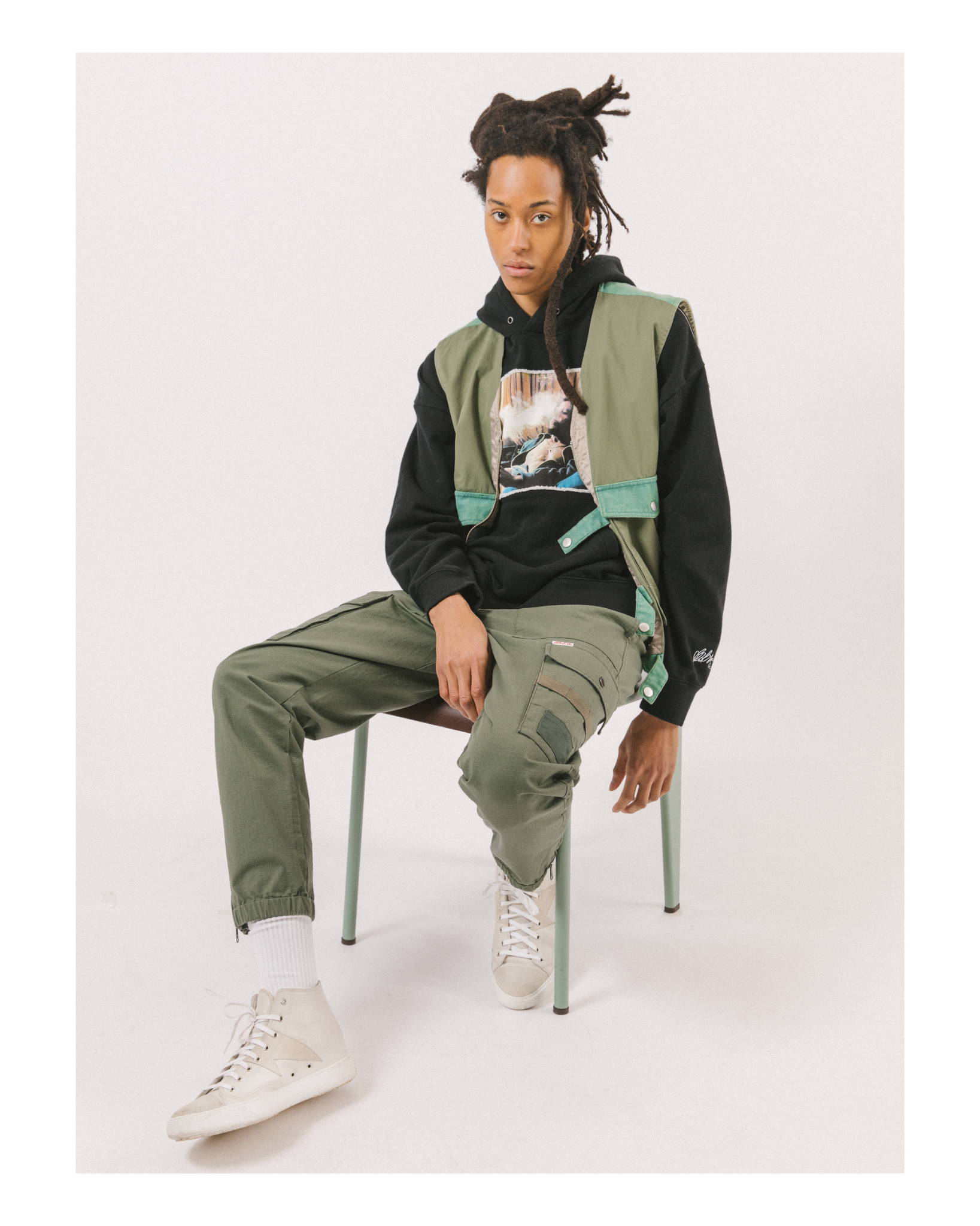 Ovadia & Sons and Bob Marley Family Collaborate for Spring 2019

Ariel and Shimon Ovadia of Ovadia & Sons teamed up with the Bob Marley Family to create a capsule collection inspired by the multi-faced and talented Bob Marley. Marley was a style and music icon, soccer player, and most importantly a true pioneer in using his voice to spread messages of love, equality, and justice. The collaboration launched on February 22, 2019.
The Ovadias produced this collaboration to share their respect and appreciation for Marley, a one-man revolution who never failed to speak with conviction and truth. The lyrics from his song Zion Train, "don't gain the world and lose your soul; wisdom is better than silver or gold," specifically resonate with the Ovadias, words that still hold true meaning today. The collaboration includes bring yellow and green colors and successfully captures Marley's dynamic talents ranging from music to soccer, by using images of Marley.
Collaboration pieces range in price from $160 for the Bob Marley Baseball Tee, $170 for the Bob Marley Soccer Long Sleeve Tee, and $290 for the Bob Marley Crewneck Sweatshirt.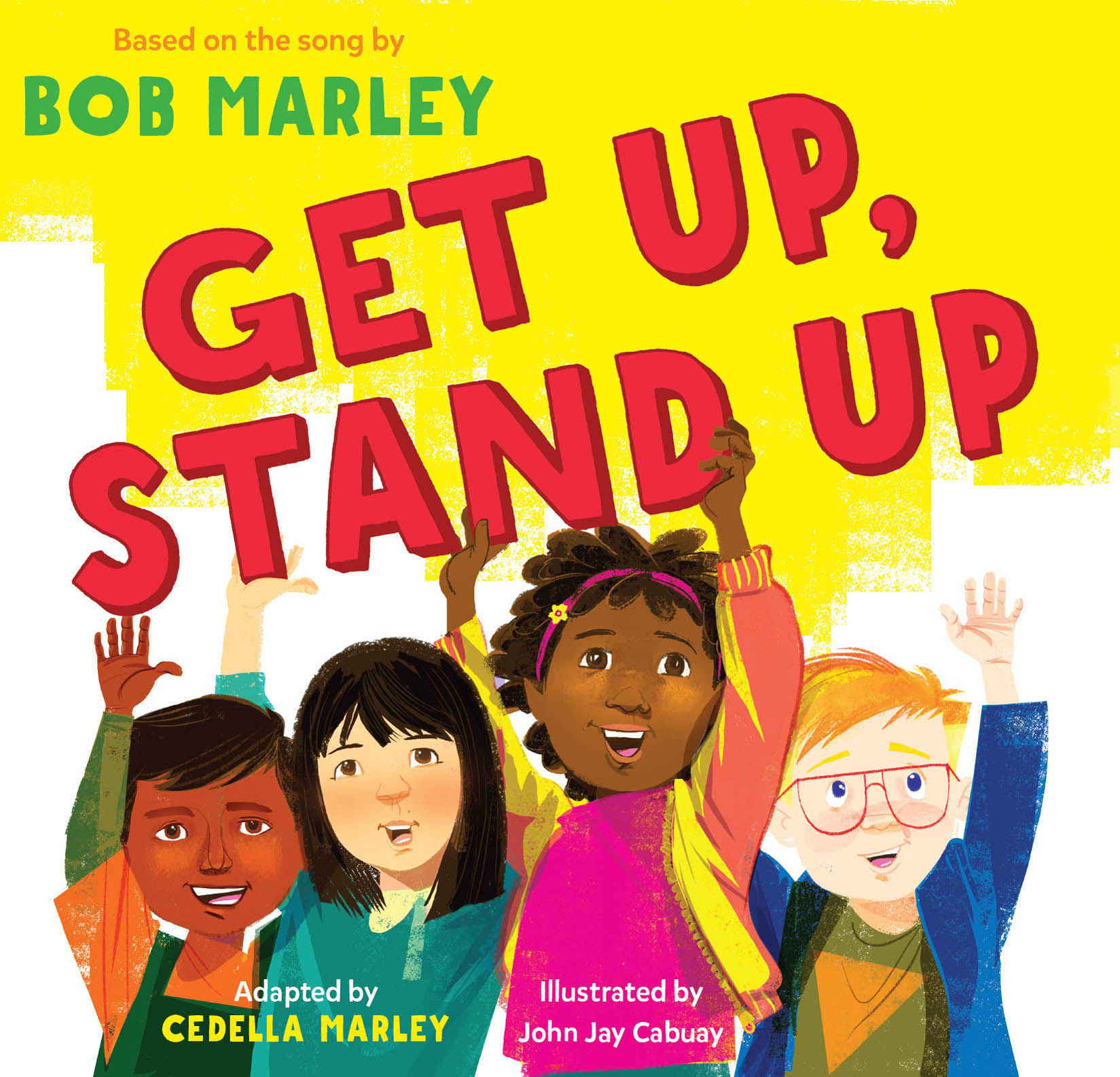 Get Up, Stand Up with New Tees and Children's Book

Cedella Marley tells us how she turned her father's iconic message of justice into an anti-bullying children's book.
On September 10, Cedella Marley publishes her latest children's book: Get Up, Stand Up, which incorporates the lyrics of Bob Marley's iconic anthem into a brilliantly colorful story. She is amplifying a key value her parents shared with her, and one she passed on to her own three sons—that proudly standing up for yourself and others is the best way to curb bullying.Proceeds from the book, as well as from our new collection of Tuff Gong tees for adults, kids and toddlers, will go to No Bully, an organization that works to eradicate bullying and cyberbullying worldwide.
Cedella Marley knows firsthand that bullying is a problem that won't go away on its own. For her, it took the form of a group of mean girls in high school. Relying on the values instilled in her by her parents, she was able to stand up for herself peacefully. "I was filled with rage, but I managed to tell them off calmly. I said, 'Don't take my silence for weakness, I was just giving you grace.' They were not prepared for it." She also knows that her experience is a common one. "We all have individual stories about standing up to bullies, and unfortunately things have not changed much," she says. That's a big part of why she wanted to find a way to transform her dad's galvanizing message for a younger audience, who might not be familiar with the song. "My goal with the book was to make the song speak to our youth," Cedella explains. Paired with vibrant illustrations like John Jay Cabuay, each page shows a diverse group of kids learning to get along as a community, and have their classmate's backs. Alongside are the familiar lyrics: "Get up, stand up, stand up for your rights! Get up, stand up, don't give up the fight!" Cedella hopes that it "inspires kids to do the right thing, no matter how hard that might sometimes be."

Bob Marley's legacy lives on in his revolutionary music, and the message of Cedella's colorful new book captures a similar call to arms to speak truth to power. As Cedella says, "Adapting the song in this form has been a long time coming. My dad was a leader, a creator, and a change-maker. He stood for kindness and peace, compassion and equality." The fact that his words can still serve as a rallying cry, even for little ones, is a testament to his timelessness. "I hope by bringing my dad's words to today's kids, I can introduce his message of love to a whole new generation."

No Bully is a nonprofit organization that ignites compassion to eradicate bullying and cyberbullying worldwide. Founded in San Francisco in 2003, No Bully was started by a collaborative team of educators, psychologists and lawyers committed to building a kinder and more compassionate world through ending the crisis of bullying in schools and online. Since its founding, No Bully has had a 90% success rate eliminating bullying in schools, serving hundreds of thousands of students in the US, and partnering with institutions, families, parents, and students to teach the good use of power by empowering voice, compassion toward others, and inclusivity. In collaboration with its corporate strategic partners, No Bully has reached millions of individuals globally with innovative and design-led campaigns and programs.Proceeds from both Get Up, Stand Up, and our exclusive new tees with the same lyrics, will go to support the group's work of helping young people lead happier, more empowered lives. Learn more at www.nobully.org.

New Hoodie Honors Rita Marley's "One Draw"

"I loved performing this song all over the world," Rita tells us.
Rita Marley is perhaps best known as Bob Marley's widow, but she is an accomplished musician in her own right. She is now being celebrated as such, first with the recent reissue of her finest work, in a vinyl LP pressing, Lioness of Reggae: The Best of Rita Marley. And then with a new limited-edition sweatshirt celebrating her iconic 1981 song, "One Draw," available right here.

Cedella Marley couldn't wait to get her hands on the sweatshirt prototype that was emblazoned with the cover art from her mother's song, "One Draw," which Tuff Gong Studios released in 1981. "I love it," she gushed, "but the art needs to be lower. You can't see it under the hoodie, right?" She went on to admire the thread-wrapped pulls of the sweatshirt, but suggested changing the colors to the classic rasta red, yellow and green. As for the August release date, Cedella had an idea: "August 23, on my birthday!"

THE RITA MARLEY FOUNDATION
This is no ordinary sweatshirt. Not only were Cedella and Rita Marley directly involved in its design, they also decided to direct $1 of proceeds from each sweatshirt to The Rita Marley Foundation, which is dedicated to eradicating poverty and hunger, while empowering communities in Africa, Jamaica and beyond. (To read about the good work The Bob Marley Foundation is doing, check out this post.)

THE HISTORY OF "ONE DRAW"
When it came out in 1981, "One Draw" was banned by radio stations due to its ahead-of-its-time pro-marijuana message. The ban turned out to be good PR, and fueled sales. To date, the album has sold more than two million copies. When Rita thinks back on it, what she remembers most is how much fun she had playing the song. "Even before the herb became legal, I loved performing this song all over the world," she says. "Everyone loves it." It's been covered many times over the years, and Cypress Hill's rendition is Rita's favorite.

"I wanna get high, so high
One draw, one draw
One draw, one draw
Hey, Rastaman, hey, what you say?"
With lyrics like this, it's clear that the song is a love letter to ganja. "Talking about the herb always makes me proud," says Rita. "Hopefully one day the herb will be used to medical treatments. We know it can get us high—but we also need to know the medicinal benefits." Spoken like a true Marley.
We asked Rita, "If you could play this song for anyone in the world, who would it be?" Her answer? "The pope."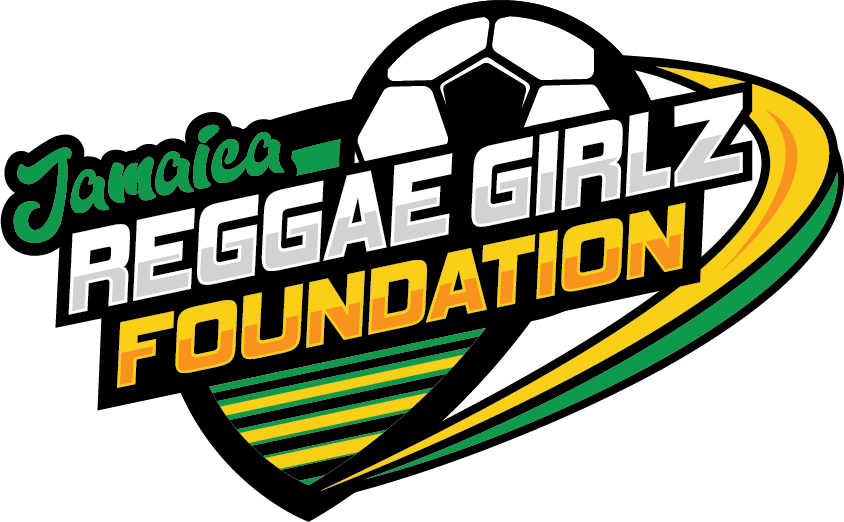 The Inside Scoop on Jamaica's Reggae Girlz at the Women's World Cup

The Reggae Girlz have made it to the World Cup, and their benefactor, Cedella Marley, could not be more proud.
It's been a long road to the World Cup for Jamaica's women's soccer team—aka the Reggae Girlz. As has been reported in The New York Times, the Miami Herald, The Washington Post, Sports Illustrated and ESPN, Cedella Marley has been the driving force behind their ascent: raising money and awareness, even finding them a coach. So how does she feel, now that the girls have fought their way back into existence, and made it to the World Cup? "I am very proud," she says. "They are such good girls. And I am nervous for them. But there's nothing else I can do, except take them to dinner in Paris!"

To celebrate the Reggae Girlz—and the Marley family's enduring love of soccer—we are dropping a capsule of shirts and jackets emblazoned with iconic pictures of Bob Marley playing the game, a collaboration with Organic Sound. Best of all, $1 from each item sold goes to the Reggae Girlz Foundation.

One afternoon in 2014, Cedella's son, Skip, came home from school with a flier from his soccer coach, asking parents to consider donating money to resurrect Jamaica's women's soccer team. She couldn't believe it when she learned that the team hadn't existed for much of the previous four years.
Since then, Cedella has been a constant champion of the Reggae Girlz. To raise awareness, Cedella released a catchy song in 2014 about the team called "Strike Hard," which she sang along with her brothers Stephen and Damian. In tandem, she aided an Indigogo campaign, matching each dollar with $100 of her own money, eventually reaching their goal of $50,000. Later, she persuaded the philanthropic Alacran Foundation to become a major contributor. She even convinced Hue Menzies, who runs a prominent youth soccer club near Orlando, to come aboard as coach—without pay. All the fundraising has kept the team alive, but on a shoestring. In advance of the Cup, Cedella brought the girls to South Florida, where they held fundraisers, auctions, pep rallies and scrimmages to raise the remaining money needed to get to France.

Cedella glows when talking about the girls, and hopes the world gets to know them during their time at the Cup. "This is their future," Cedella says. "This is how they get into colleges, and that's how leagues pick them out. Bunny got a Nike deal—that's a start." Khadija "Bunny" Shaw is the star forward, and was the Southeastern Conference's offensive player of the year in 2018. Also on the team is Olympic sprinter Usain Bolt's cousin, Chanel Hudson-Marks.
"The more visibility that we have, the more interest that we are going to get." So while Cedella will still play godmother of sorts to the Reggae Girlz, she wants to take a step back and let them shine. "They need to be the face of the campaign now."

Support the team by purchasing a piece from Tuff Gong's latest collaboration, inspired by Bob Marley's love of soccer. For every Soccer Capsule piece sold, we donate $1 to the Reggae Girlz Foundation. You could also wear your Reggae Girlz fandom on your sleeve—or around your neck or your wrist. Cedella designed Reggae Girlz charms and bangles, whose proceeds benefit the team.
And of course, cheer on the talented and resilient Reggae Girlz at the Cup—and beyond. Cedella is "already two steps ahead," she says. "I'm thinking about the Olympics."

The Marley Family Loves this Anti-Bullying Organization

The leaders of No Bully share their methods and triumphs.Bob Marley's iconic lyrics for "Get Up, Stand Up" take on a powerful anti-bullying meaning in Cedella Marley's new children's book; the words are also emblazoned on our new "Mommy and Me" shirts in adult, child, and toddler sizes. A portion of proceeds from the book and shirts go to No Bully, an incredible nonprofit that partners with school districts to eradicate bullying. We sat down with the organization's VP of Education, Kathy Grey, and Senior VP of Development and Strategy, Erik Stangvik, who told us all about their effective, compassionate work.

Q: What ages are the kids that you work with, and which age group gets the most out of the program?
A: We work with kids from early elementary school through high school. When we begin work at the elementary school level, those kids learn skills that they will take with them into middle schools, when social isolation really can be problematic. But each level, K-12, benefits from our program. When we work in the district at all grade levels—that's when we see huge benefits around the entire community.

Q: So that's the ideal, to work with the district across all grade levels. Is that because families with kids of different ages start talking around the table?
A: They are certainly talking around the table, using the same language, and they have the same skill sets. They understand the definitions of bullying and harassment and conflict, and how they differ from one another. They understand that bullying is repeated, and there's a power differential. Parents have the tools to help them coach their child so they don't become a target, or a bully. And when parents are at a dinner party, they can be on the same page as other parents with languaging. And most importantly, the school staff is on the same page, too.

Q: If I'm a parent concerned about bullying in my kids' school, how would I get No Bully involved?
A: As an organization, it costs us $15,000 to run a year-long program in a school. Sometimes the PTA comes up with that funding, but there are also grants and sponsorships. We are happy to bring a parent and guardian workshop to the school community so that parents get tools to help their kids right away. This workshop can be provided outside of the full partnership, as a stand-alone session.
A perfect example is the work we do with ESPN and MLB. Last year we were in Pittsburgh, where ESPN and MLB picked up the tab for 11 schools, and the Pittsburg district picked up an additional 11 schools. We've also been working with Hasbro for the last five years: They've been supporting No Bully in Rhode Island schools, and they've been so gobsmacked by our program that their goal is to have No Bully in all schools across the state of Rhode Island.

Q: Could you share specific anecdotes that illuminate the work you do?
A: I was just in Colorado, working with the Pueblo city school department. I was in a conference room when the assistant superintendant stops by to rave about our work. She's been there two of the four years we've been involved with the district, and she said she has never seen a culture shift happen as effectively as the one she has seen in Pueblo's schools through our work. That's the kind of feedback we get with frequency.
I recently heard from a social worker at one of our Rhode Island schools, who has been working in the district for more than 20 years. She said she's never seen a program that targets and prevents bullying as well as No Bully. She said it's created a culture where the kids are looking out for one another, and they stand up for each other.
There was a student buddy program in Rhode Island, and some of the comments I heard from students were heartwarming: "There's more kindness and peacefulness in our schools," and, "We challenge ourselves to talk about hard subjects." One eighth grade girl in Pawtucket, R.I., said, "I always felt on the outside. But through this work, people are talking to me. They aren't afraid to bring me into their circle. For the first time, I felt welcome at my school."
Q: Do you have one helpful piece of advice for kids who are concerned about bullying—perhaps common mistakes kids make, or how to be proactive?
A: It's first about understanding you have that voice within you. When you see bullying behavior, you need to decide the best way to help that person who is being bullied. It isn't always interrupting the bullying. Sometimes kids don't feel secure enough to do that. It might put them in harm's way. In that case, find a trusted adult and explain what you saw, and then decide together the best course of action. By finding that adult, you're not just being a bystander, you're being an upstander, because you've tried to resolve that issue.
When we work with schools, part of our work is developing a social vision, and that vision is woven within the fabric of this school. Here's an example of a social vision: "At Kent Middle School, we are kind to one another. We are kind and compassionate." If a child feels safe enough, if they can walk up to the person and say, "That's not kind. That's not cool to do here." And then they can say to the kid who's getting bullied, "Hey, come walk with me," and in that way, help remove that kid from the situation. They might get a friend to go walk over with them because there's camaraderie and strength in numbers. We know there's a 10-second rule. If an individual interrupts disrespectful or bullying behavior within 10 seconds of it starting, it will stop. We know that. But it takes courage to do it.
Q: Your website says, "Independent research demonstrates that educators trained as Solution Coaches are able to stop incidents of bullying 90% of the time." Could you explain how you got that statistic?
A: We arrange "solution teams," which are groups of students brought together to resolve a bullying situation on behalf of another student. The solutions are coming from the students, which is why they work. It's not an adult telling them what to do. The solution coach completes a log that keeps everyone on track, so they know what's been said and what's happened. Those logs are submitted to an independent evaluator, and that's where the 90% comes from.
Most importantly, at the same time we've been working to weave in a social vision into the community, so there is less bullying to begin with.
Q: What is your perspective on Cedella Marley's book, how she interpreted her dad's iconic lyrics into an anti-bullying message?
A: Cedella Marley has built the lyrics of an iconic song into a picture book that gives kids the idea that they have a voice. And in finding their own voice, they have the opportunity to stand up and act courageously. And it's cool. I've been shocked at how many young people know Bob Marley's work. Cedella brings this passion—she's able to see where there's a need, and is trying to fill some of those gaps. Capturing that voice and being able to make it cool to stand up for what's right, she's captured that beautifully.