Blog
THESE DYNAMIC JAMAICAN WOMEN ARE MAKING HUGE CONTRIBUTIONS TO POLITICS, ARTS AND SPORTS, AND WE SALUTE THEM DURING THIS INTERNATIONAL WOMEN'S MONTH.   RITA MARLEY RITA MARLEY HAS ACCOMPLISHED SO MANY THINGS IN HER OWN RIGHT. SHE'S KNOWN AS THE "QUEEN OF REGGAE," AND IT'S NO WONDER: HER SONG "ONE DRAW" SOLD OVER TWO MILLION COPIES, AND IT MADE HISTORY AS THE FIRST REGGAE SINGLE TO TOP THE BILLBOARD DANCE CHARTS. HER 1992 ALBUM WE MUST CARRY ON WAS NOMINATED FOR A GRAMMY.    SHE HAS HONORED HER LATE HUSBAND'S MEMORY IN A MYRIAD OF WAYS. SHE TRANSFORMED HIS HOUSE...
---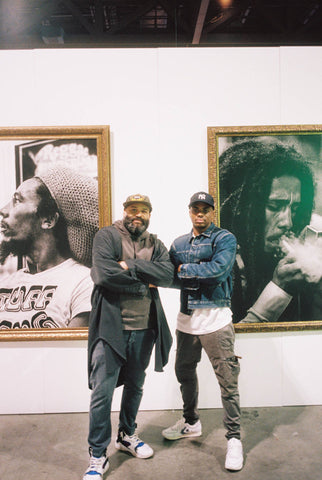 UNION LOS ANGELES CREATES AMAZING EXPERIENCES IN THEIR BOOTHS AT COMPLEXCON, AND HAS ALSO DROPPED SOME OF THE BEST PRODUCT ON THE FLOOR. UNION'S LIMITED-EDITION COLLABORATION WITH TUFF GONG MADE ITS DEBUT AT THE CONVENTION. THE MERCHANDISE INCLUDED VINTAGE-INSPIRED GRAPHIC T-SHIRTS.   
---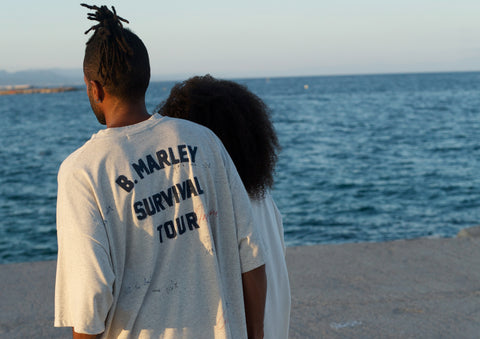 THE LIMITED-EDITION COLLABORATION WITH THE BRAND ORGANIC SOUND WAS MADE EXCLUSIVELY FROM ORGANIC AND RECYCLED MATERIALS.THE FIRST COLLECTION WAS NAMED THE "KAYA CAPSULE," CELEBRATING THE 40TH ANNIVERSARY OF BOB MARLEY'S ICONIC ACTIVISM-FUELED "KAYA ALBUM." "KAYA" MEANS "THE HEALING SEED," WHICH SERVED AS THE GUIDING LIGHT FOR THE GROUNDBREAKING COLLABORATION, USING ONLY HIGH-QUALITY RECYCLED AND SUSTAINABLE FABRICS. ONLY 100 PIECES OF EACH STYLE WERE MADE.THE SECOND COLLECTION, THE "SOCCER CAPSULE," WAS INSPIRED BY BOB MARLEY'S PASSION FOR SOCCER AND WAS RELEASED IN EARLY JULY 2018, AS THE WORLD CUP IN RUSSIA WAS UNDERWAY. 
---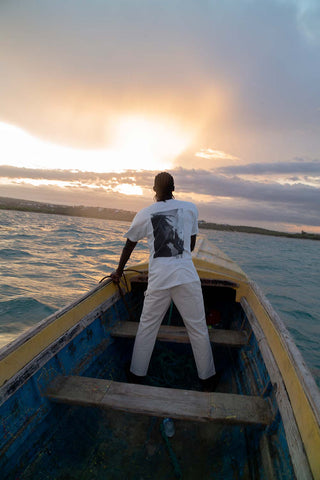 NOAH RELEASED THEIR CAPSULE COLLECTION WITH TUFF GONG IN SEPTEMBER 2018, FOLLOWING THE STUSSY RELEASE.  TUFF GONG IS A RECORD LABEL, STUDIO AND DISTRIBUTION COMPANY LOCATED IN KINGSTON, JAMAICA. FOUNDED BY BOB MARLEY IN 1965, THE NAME COMES FROM MARLEY'S OWN NICKNAME, WHICH HE EARNED AS A TEENAGER GROWING UP IN TRENCHTOWN FOR HIS TOUGH ATTITUDE.BOB MARLEY AND TUFF GONG WERE AT THE CENTER OF THE JAMAICAN MUSIC SCENE'S DISTINCT ORGANIC STYLE. THIS 11- PIECE COLLECTION SHOWS OFF THAT STYLE. NOAH WAS GIVEN PERMISSION TO ACCESS TUFF GONG LOGOS IN ORDER TO CREATE THIS CAPSULE COLLECTION. ENCOMPASSING TEES AND HOODIES,...
---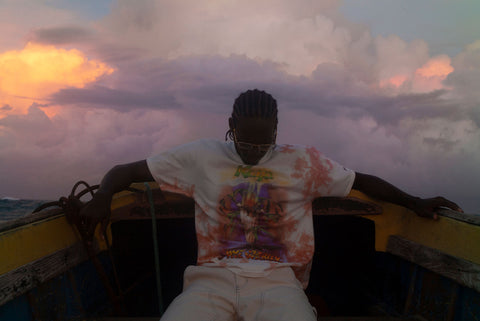 FOR ITS SUMMER '18 COLLECTION, STUSSY WORKED WITH THE BOB MARLEY FAMILY TO HONOR THE ICONIC SINGER-SONGWRITER, WHO HAS PROVIDED CEASELESS INSPIRATION FOR THE BRAND SINCE DAY ONE.  GRAPHICS INCLUDED A COLLECTION OF ARTWORK FROM MARLEY'S TOUR POSTERS, AND ALBUMS, INCLUDING HIS 1978 RECORD, "KAYA," AS WELL AS REFERENCES TO TUFF GONG, THE KINGSTON RECORDING STUDIO MARLEY FOUNDED IN 1965. THE COLLECTION INCLUDED T-SHIRTS AND FLEECES THAT EVOKED A MOOD AS HARMONIOUS AND PEACEFUL AS MARLEY'S 1978 RECORD. THE COLLABORATION USES A VIBRANT GREEN, YELLOW AND RED COLOR PALETTE AND INCLUDES TIE-DYED T-SHIRTS INSPIRED BY SONGS SUCH AS "RAT RACE.". ...
---